Now Fully Booked!
Other dates available:
Join us in the UK's first national marine park and learn from the Marine Biological Association's Research Vessel's wealth of skills, knowledge and experience. Learn how to identify a wide range of UK coastal marine fish species and add to your professional skills.
Continuing Professional Development (CPD)

This course has been approved by the Royal Society of Biology for purposes of CPD
Who the course is aimed at: Individuals with an interest in marine fish, wishing to gain practical experience of sampling and identifying marine fish.
Date: 5 - 6 June 2023
Location: The Marine Biological Association, Citadel Hill, Plymouth
Requirements: Minimum age 18. Must be physically fit and able to undertake work on board a boat. No previous experience on boats is required. All Personal Protective Equipment will be provided.
---
This course will provide you with a practical and theoretical introduction to the identification of a wide range of UK coastal marine fish species and the techniques used to survey/sample fish at sea.
The team has proven excellent in species identification and since 2018 has participated in the NE Atlantic Marine Biological Analytical Quality Control Scheme (NMBAQC) Fish Reverse Ring Test (FRRT) - the quality assurance scheme for laboratories engaged in the production of marine biological data.
Highlights and Learning Outcomes
Develop your hands-on fish identification skills using fresh and preserved specimens both in a controlled lab and on our fully equipped Research Vessel MBA Sepia.
Learn from a team with extensive skills and knowledge gained from leading the MBA's long-term demersal fish monitoring programme which contributes to the Western Channel Observatory.
For more information on the course timetable and tutors please click here.
Please note we follow all relevant legislation and work under the Animal (Scientific Procedures) Act.
Prices
Full price: £649
Member price: £569
Student Member price: £549
Prices include all tuition, equipment, PPE, refreshments and lunch on both days.
We appreciate that for some paying by instalment or invoice is preferred, to discuss your requirements please contact us at events@mba.ac.uk
For details of how to become a Member
Any queries please email events@mba.ac.uk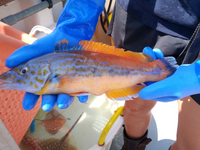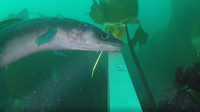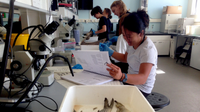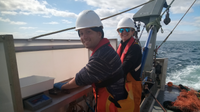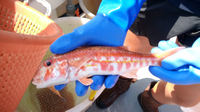 Upcoming Professional Courses