Welcome to the Marine Biological Association's Young Marine Biologist Club:
Cold, dark, energy and matter: Where microbes come to life.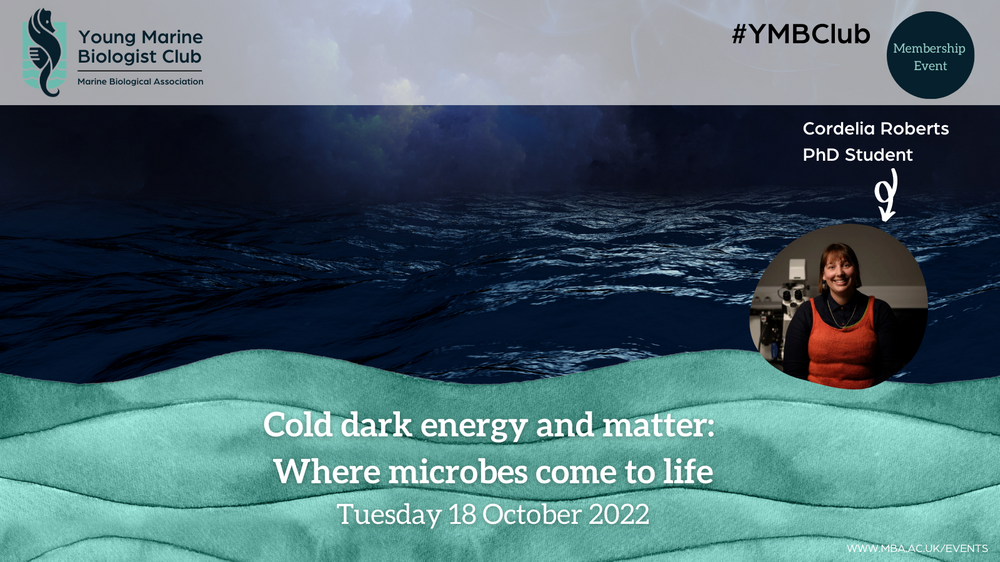 ⛈️Attend a one-off session or sign-up to take part monthly! ⛈️
This session will be a journey to extreme environments where microbes live. Venture from the coldest regions of Antarctica to the deepest areas of our ocean, where organisms use electricity to live.
Alongside our hosts, Cordelia will take you through a visual voyage of different microbial life cycles and emphasise the weirdest and most wonderful organisms in our ocean, as well as sharing some background on her career journey.
You'll get the opportunity to:
⚡ Ask all your questions
⚡ Take part in some fun, interactive activities based on the project
⚡ Meet other young marine biologists
To catch up on the last YMB Club please check out the following resources: