Welcome to the Marine Biological Association's Young Marine Biologist Club:
Discovering the secrets of marine life in the cove...and how we learnt to film them!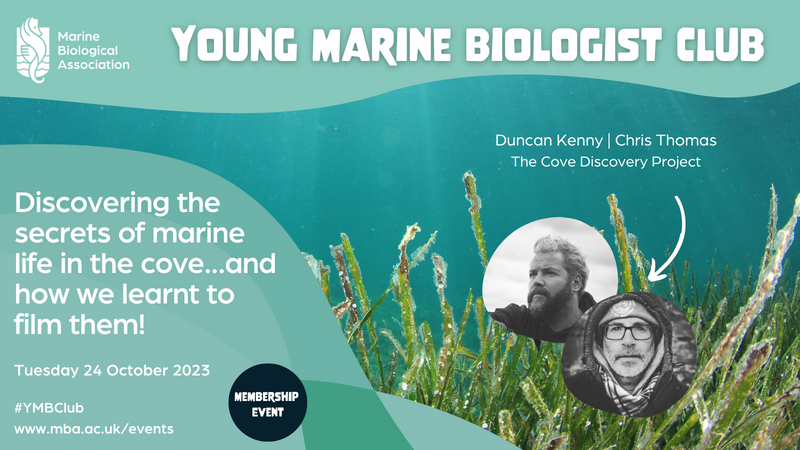 Attend a one-off session or sign up to each of our monthly clubs
The presentation will use photography and film captured by Chris and Duncan as the basis for illustrating native marine life and natural behaviours, all filmed in the cove, Brixham.
We include species from nudibranchs to grey seals. We also explain how by understanding the impact of our own presence in the company of wildlife, and learning to adapt our techniques, how we can improve our own observations and photography of the subject. This is an example of a wider metaphor for self-awareness and minimising ones individual impact in wild spaces.
Find out more about the Cove Discovery Project.
You'll get the opportunity to:
Ask all your questions
Take part in some fun, interactive activities based on the project
Meet other young marine biologists
Gain invaluable career advice
To catch up on the last YMB Club please check out the following resources: