Welcome to the Marine Biological Association's Young Marine Biologist Club:
Mini Career Panel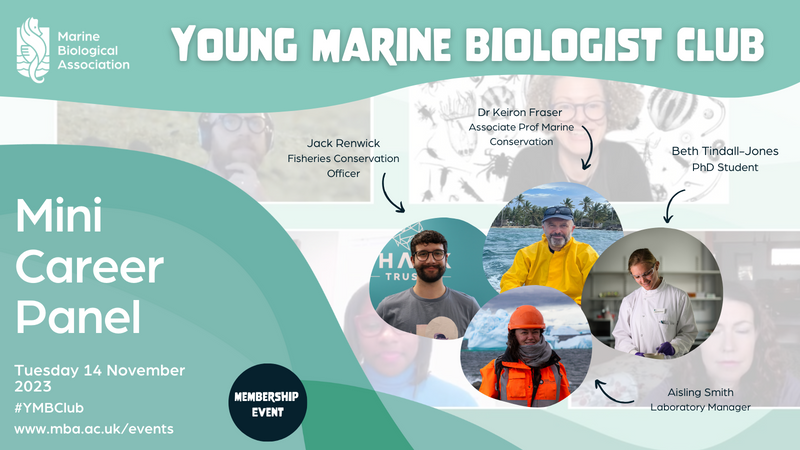 Attend this one-off session and remember to sign up each month for other interesting topics!
Discover a range of different career paths in the field of marine biology and learn directly from the people that got there! Answering questions such as 'How do you become a marine biologist?' 'What advice would you give someone wanting to apply to study Marine Biology?' and 'What's the best bit about being a Marine Biologist?'. Our panel will answer these questions and you will also get the opportunity to ask your own!
Your Panel:
You'll get the opportunity to:
Ask all your questions
Take part in some fun, interactive activities based on the project
Meet other young marine biologists
Gain invaluable career advice
To catch up on the last YMB Club please check out the following resources: