Welcome to the Marine Biological Association's Young Marine Biologist Club:
Studying marine micro algae by genetic transformation and microscopy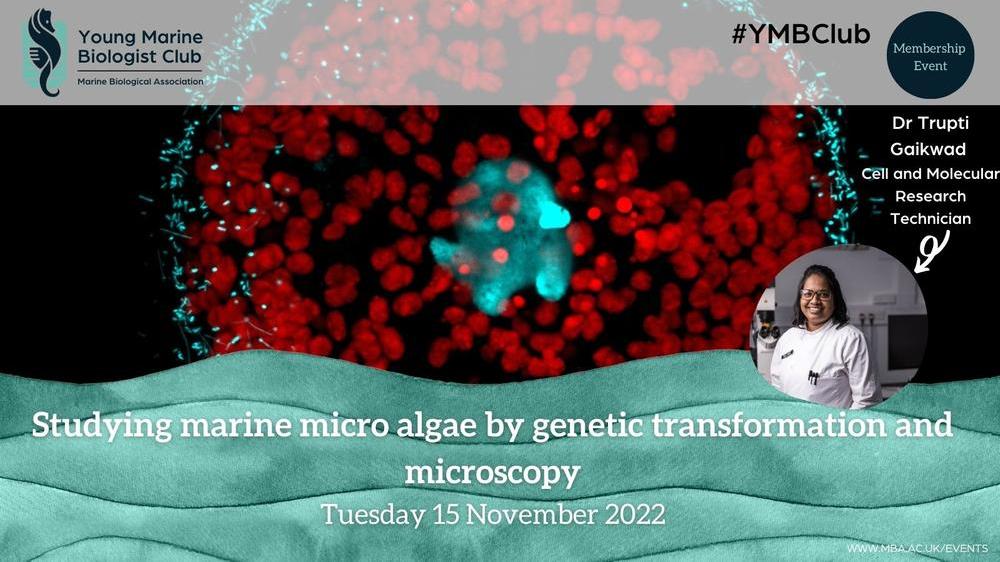 🔬Attend a one-off session or sign-up to take part monthly! 🔬
Want to learn how we use different microscopes to discover the hidden world?
Want to see some of the amazing images taken by high-powered microscopes?
Join Dr. Trupti Gaikwad as she guides you through her research on micro algae and her use of amazing microscopes. Be sure to tune in to see the most incredible images of diatoms and other microscopic organisms!
You'll get the opportunity to:
🔬 Ask all your questions
🔬 Take part in some fun, interactive activities based on the project
🔬 Meet other young marine biologists
🔬 Gain invaluable career advice
To catch up on the last YMB Club please check out the following resources: