My Marine Biological Association (MBA) membership journey began as a Young Marine Biologist (YMB) member back in 2016. I had been interested in the marine realm and all things sea turtle from a young age, but it wasn't until I was studying for A levels and looking at applying to universities that I began to consider what it really meant to be a marine biologist.
We didn't live very close to the coast, so it wasn't easy to find volunteering opportunities nearby, but after a quick internet search I discovered the MBA and the YMB membership and signed up right away. My initial membership pack included early careers advice FAQs and membership opportunities, and I jumped at the chance to apply for work experience week with the MBA team at the Association's Plymouth laboratory. I was lucky enough to be selected alongside five others and travelled down to Plymouth, where I had the most amazing time undertaking an immersive hands-on week consisting of plankton sampling, microscope work, invasive species surveys, rocky shore surveys, sandy shore sampling, seine netting, and tours of the MBA facilities and research vessel MBA Sepia.
Upon starting my BSc degree in Marine Biology and Coastal Ecology in 2017, I continued my MBA membership as a Student Member. I went on to volunteer with the MBA at a range of events, such as the first YMB Summit in 2018 in Plymouth, as well as the second one, which took place in London the following year. Other highlights included helping out on the MBA Stand at the Devon County Show for 2018 (see Fig. 1), promoting a citizen science project called Crab Watch, and in 2019, raising awareness of plankton and the Continuous Plankton Recorder Survey. Getting involved in volunteering at events such as 'Marine Biologist for a Day' and signing up to be an MBA Student Mentor at the Field Studies Centre (FSC) Marine Science Camp at Flatford Mill also provided me with invaluable science communication experience.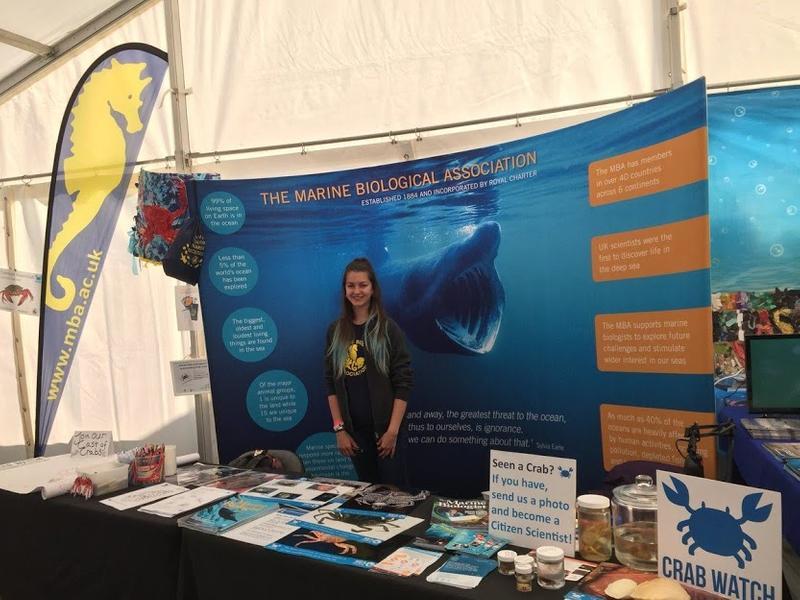 Figure 1. Volunteering at the MBA Stand at the Devon County Show, 2018. © MBA.
Whilst studying for my degree in Plymouth, as an MBA Member it was easy to get involved in the MBA volunteer surveys that ran throughout the year, such as rockpooling by torchlight and invasive species volunteer days. I found attending members' days such as these a good way to gain practical survey experience alongside my studies.
Through my membership, I discovered the opportunity to volunteer with the Capturing Our Coast (CoCoast) team, whose south-west hub was based at the MBA's Plymouth laboratory. I was armed with a tape measure and quadrat, and most weekends, headed down to the rocky shore to survey topshells (Fig. 2). This opened up opportunities as a laboratory volunteer with CoCoast, who were studying climate change and looking at species living on wireweed (Sargassum muticum) samples, as well as assisting with the dissection of topshell samples for the same study.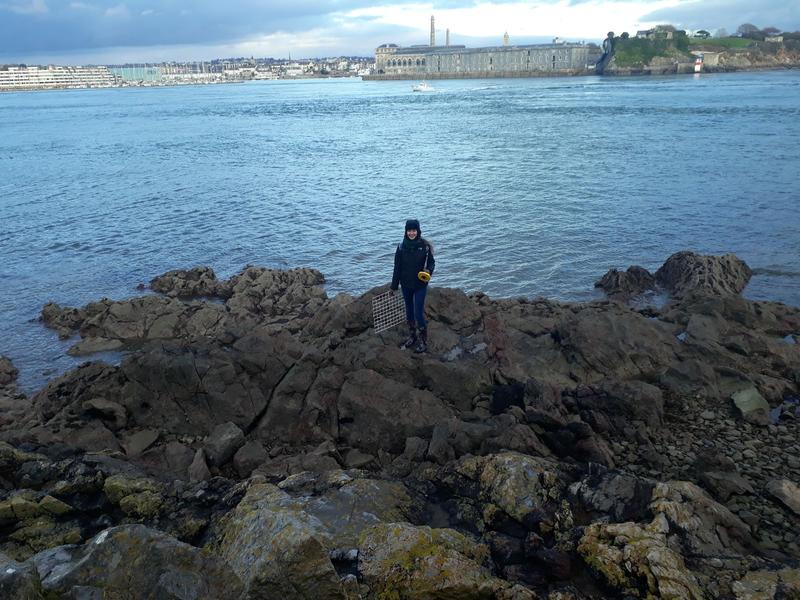 Figure 2. CoCoast Survey, Mount Edgcumbe, 2017.
These various volunteering roles at the MBA gave me the confidence to apply to become a STEM Ambassador. After completing my training at the MBA, I assisted at school events or gave talks to school groups on requested topics.
Between my second and final year at university I undertook a placement year. This started in Grenada, where I studied leatherback turtles for my dissertation project. I then volunteered at the ARCHELON sea turtle rescue and rehabilitation centre in Greece (Figs 3 and 4) before undertaking my official 7-month placement with the Field Studies Council as a Higher Education Placement student (which I had heard about after being an MBA student mentor at Flatford Mill and met one of the HEPs there). This was at FSC Millport in Scotland, where I was mostly assisting the Education team.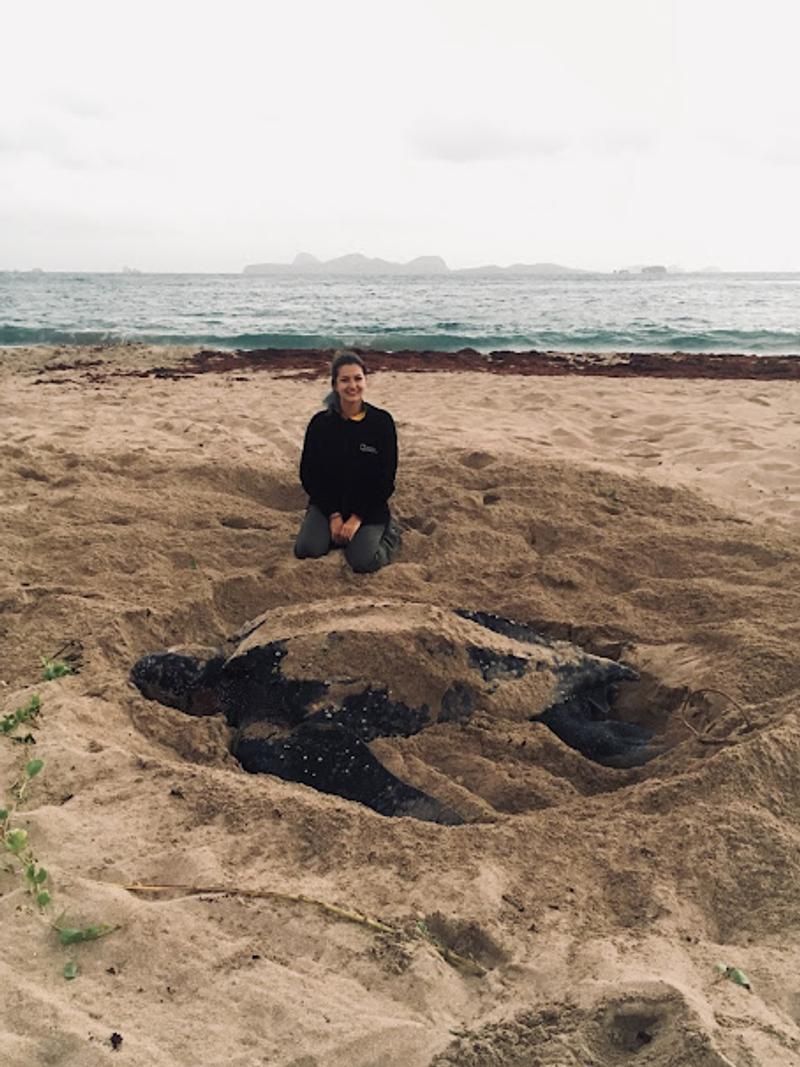 Figure 3. Leatherback turtle, Grenada, Ocean Spirits, 2019.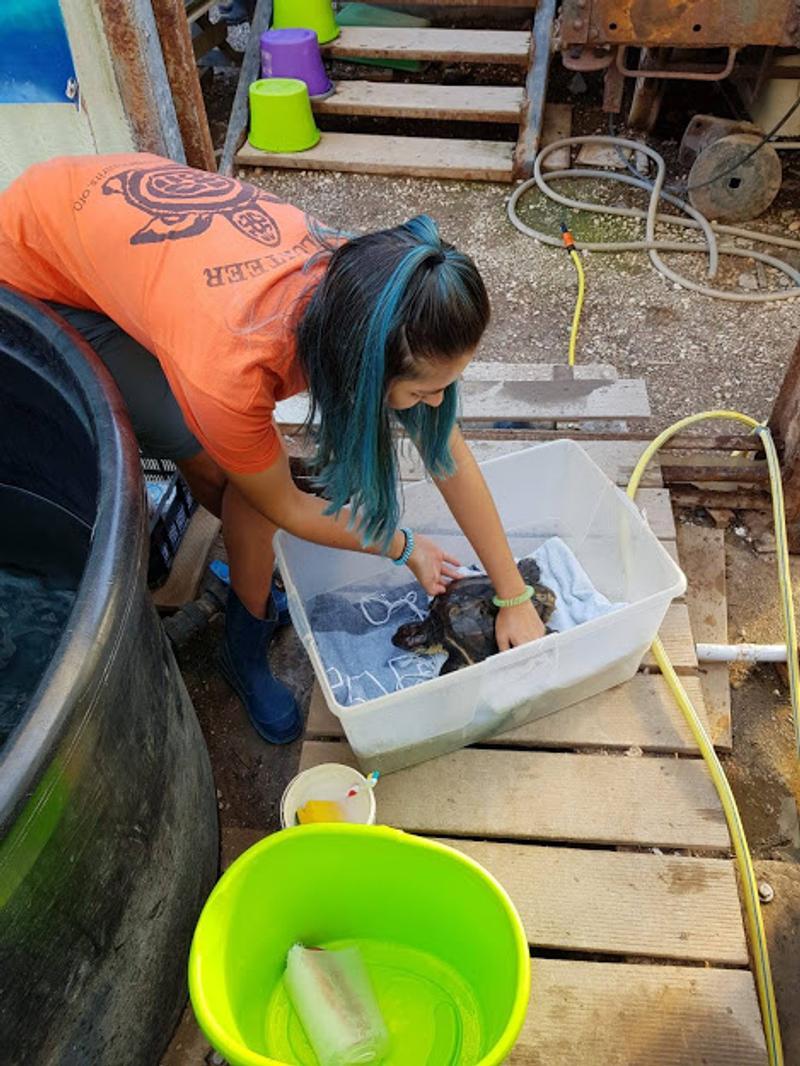 Figure 4. Cleaning Rhapsody at the ARCHELON sea turtle rescue and rehabilitation centre in Greece.
After I graduated in 2021, I went on to study an MSc in Marine Vertebrate Ecology and Conservation. I travelled to Costa Rica with the Sea Turtle Conservancy as part of my research project, titled 'Characterising the thermal incubation environment of green sea turtles at Tortuguero beach, Costa Rica'. Following the completion of my MSc in 2022, I then volunteered as a field assistant with ARCHELON in Crete from September to October for the loggerhead turtle hatchling season. Then in October 2022 I came full circle and volunteered as an MBA Student Mentor at the Marine Science Camp FSC Dale Fort.
At the FSC Dale Fort Marine Science Camp it was great to get involved in the activities the participants were undertaking, such as rocky shore sampling, plankton practicals, seine netting, a boat trip where they saw seals, porpoises, and sea birds, before finishing the week with their own research projects.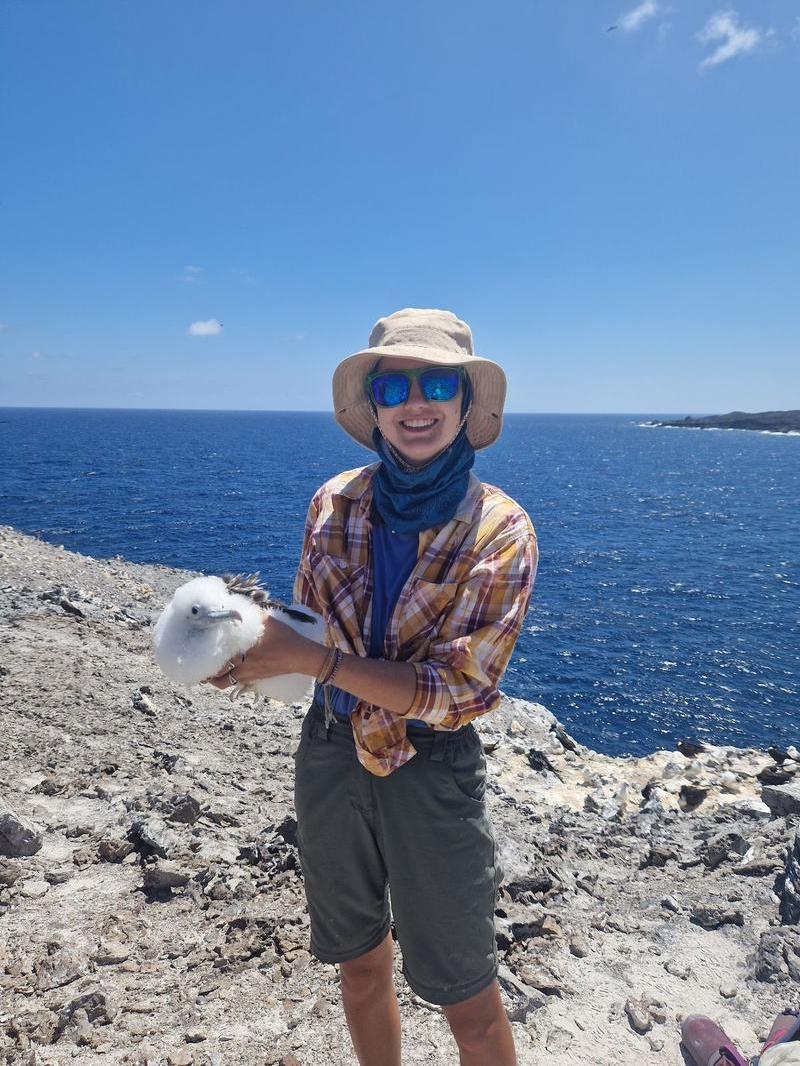 Figure 5. Ascension Island. Preparing to microchip a frigatebird chick, 2022.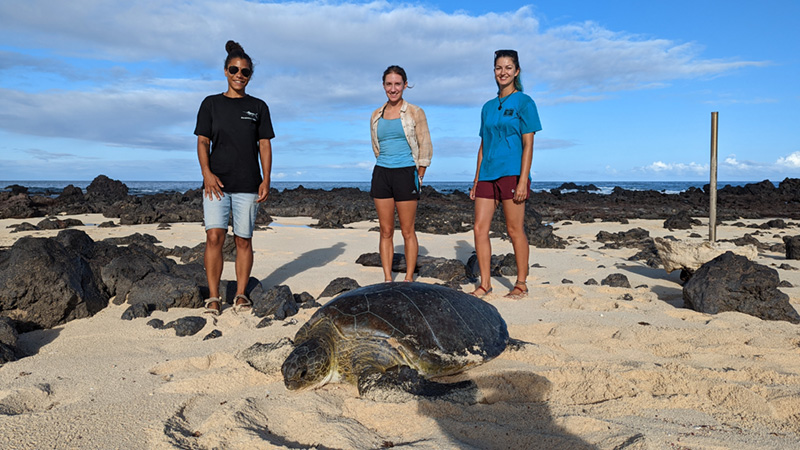 Figure 6. Conservation Interns carrying out stranding Checks, Ascension Island, 2023.
My marine biology career path has now led me to Ascension Island, where I am currently working as a Conservation Intern for the Ascension Island Government (AIG) Conservation and Fisheries Directorate. I am assisting in areas across the conservation department, such as the monitoring of the sea turtle population, seabird colonies, and land crabs, as well as getting involved in endemic plant conservation, nature reserve conservation, climate change studies, and invasive species control. I am excited to see where any future roles will take me next, and to continue my marine biology journey and MBA membership, and I will be forever grateful for the amazing springboard opportunities the MBA has given me thus far.
Lorraine Aldridge (lorrainealdridge99@gmail.com)
Unless otherwise indicated all images © Lorraine Aldridge.