Join The Rock Pool Project (TRPP)- Falmouth, a team of community-minded rockpoolers, scientists and nature-lovers! Come and join us and our partner hub in Plymouth to explore the shore and learn how climate change is impacting our local shores and wildlife!
🌊 Dive into the Ultimate Falmouth Coastal Challenge! 🕒
Get ready for a thrilling adventure as we embark on a race against time to uncover the hidden coastal treasures of Falmouth! 🏃‍♀️🌿
🌟 Experience the Coastal Marvels:
Join us for an exhilarating six-hour quest to discover as many coastal species as possible! It's a race to discover the incredible biodiversity that our oceans hold. 🐚🦀🐟
🌏 Explore the Impact of Climate Change with Marine Experts:
Our journey doesn't stop there! Get ready to soak up knowledge from the foremost experts in marine biology and climate change. Discover firsthand how local species are battling the impacts of climate change in our changing world.
🐚 Family-Friendly Fun and Marine Magic Await:
But that's not all! Immerse yourself in a world of marine wonder with engaging stalls and family-friendly activities, brought to you by local marine organizations. 🌊 Marine wildlife fun for all ages!

🌟 Special Guests Speakers:
🌊 World-famous marine conservationist Professor Callum Roberts!
Professor Callum Roberts is widely recognized for his research and advocacy efforts aimed at understanding and protecting the world's oceans. His work has encompassed many aspects of marine biology, including the study of marine ecosystems, the impact of overfishing, and the importance of marine protected areas.
His notable achievements include his research on marine reserves and their effectiveness in preserving biodiversity and restoring fish populations. His books, including "The Unnatural History of the Sea" and "Ocean of Life: How Our Seas are Changing," have helped raise awareness about the critical issues facing our oceans and the urgent need for conservation efforts.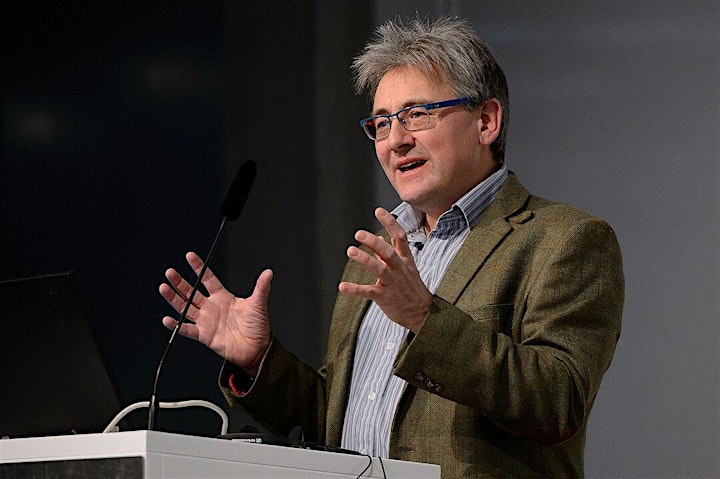 🔬 The Rock Pool Project's Dr Ben Holt
CEO & Co-Founder of the Rock Pool Project, Dr Ben Holt is a prominent marine ecologist, specialising in citizen science – empowering people of all ages to collect vital information about the environment which can be used for scientific studies. Ben has trained and led hundreds of members of the public to survey our coastlines and contribute meaningfully to marine science and conservation.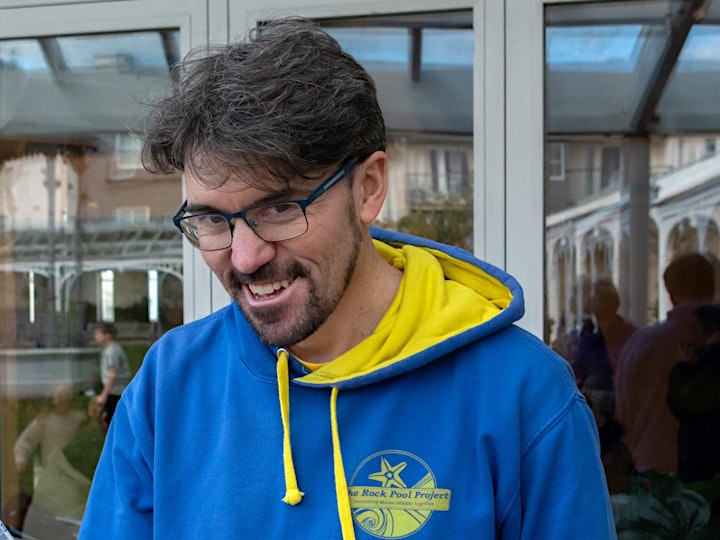 🎫 Registration:
Participation is free, but we kindly ask that you register in advance to help us plan for a successful event and allow us to contact you for event updates. Many of the activities will have limited capacity and we will release sign up details prior to the main event.
NB Attendess are not required to attend for the entire event and are welcome to come and go throughout the day.
Live Streaming:
This is a dual event with our Plymouth hub also running the Changing Tide Bioblitz at their location in Mount Batten. We will be live streaming the both events on our YouTube channel (and/or Facebook page). The live streaming will alternate between Falmouth and Plymouth throughout the day.
Funding:
This event and the entire Blue Recovery project was made possible by the amazing support of the National Lottery Heritage Fund.