Continuing Professional Development (CPD)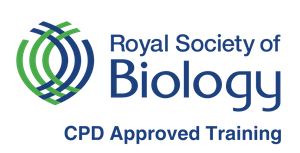 This course has been approved by the Royal Society of Biology. Training course approval is an independent review process that recognises relevant, high quality training for purposes of CPD
The course has given me such a boost in knowledge and I am already using the skills gained to start recording plankton. The course has also reminded me of how much I love microscopy work and I hope to take my skills further after my undergraduate degree.
Plankton are captivating organisms that spend some or all of their lives drifting in the sea. They play vital roles in marine food webs, how the planet functions, and are incredibly diverse and beautiful. It is easy to collect and observe plankton from the shore in the UK with some relatively inexpensive equipment. Join us for a weekend of learning about and studying these amazing organisms here in Plymouth.
Over the two days there will be a series of talks and practical sessions aimed at giving a very broad introduction to the wide range of planktonic organisms, both phytoplankton and zooplankton, their identification, biology, distribution and importance in the global ecosystem. A short excursion to collect live samples is included (weather dependant).
Topics include
Why we sample plankton
Sampling equipment
Collection and microscopic examination of live plankton using descriptions and illustrations
The opportunity to use your identification skills on sets of preserved plankton specimens
Sub-sampling and counting of organisms
Literature and identification guides
Identifying the developmental stages of key groups
Seasonality and production
Distribution and biodiversity
Biodiversity of Plymouth Sound as a case study
Economic importance
Alien species and parasites
Light in the sea
Plankton photography
Plankton time series studies including the Continuous Plankton Recorder Survey.
Who should attend?
This two-day course caters for those interested in plankton at beginner level, but welcomes students and more experienced naturalists, as there is always something more to be learned. Also suitable for teachers and marine educators wishing to incorporate plankton in their lessons and activities.
What is Included?
The course fee includes course materials, parking at the laboratory, packed lunch and tea and coffee. By paying to participate in this course, you will be supporting the wider educational work of the Marine Biological Association.
The 2 day course will run from 09:30 - 16:30 Saturday and 09:30 - 16:30 Sunday.
If you have any specific concerns or requirements, please contact events@mba.ac.uk